Watch Size Guide
Size matters. Especially when it comes to your watch.
The most important thing when choosing the right watch is that you choose one which fits your wrist perfectly and looks good with it (although this is dependant on personal taste). It's important to know what size watch fits your wrist, especially when shopping online for your timepiece.
There are many factors to be taken into account to get the perfect watch balance.
Watch Case Diameter
Watch Face Details, Complications & Components
Watch Case Thickness, Watch Band Size, Design & Materials
Wrist Size & Wrist Circumference
Find Your Bracelet / Strap Sizes
The usual and quickest way to measure your wrist size, is size the part of your wrist where
you would typically wear a watch with a tape measure, and take the measurement in mm (millimetres).
If you do not have a tape measure and you want to find out your wrist circumference,
this handy watch guide is for you. There are different types of bracelets that have different sizes.
| | | | | | |
| --- | --- | --- | --- | --- | --- |
| Brand | | | | | |
| Standard Gents | 19.5cm | 19-20cm | 19-20cm | 19.5cm | 19-20cm |
| Standard Ladies | 16.5cm | 18cm | 17-18cm | 17.5cm | 18cm |
Standard Bracelets
All bracelets and straps have standard lengths that they come in, please refer to our table above to see the standard lengths for each brand.
Metal Band / Metal Bracelet
The metal links can be removed or added to help it fit your wrist perfectly, please note if links have to be added to the length, they may need to be ordered in.
Leather Watch Straps / Nato /Fabric strap
Watches with a leather band or NATO strap come with punched holes, so you can adjust to achieve the perfect size.
What bracelet size should I get for my wrist?
For both Standard Size and Larger watches, you want to wear most watches comfortably; you need to consider both your minimum and maximum measurements.
For example, if you measure at 6″ around your wrist, you can safely wear watches up to 7″. If you measure 8″, you can safely wear up to 9″.
Find a suitable case for your wrist.
The best way of doing this is by measuring your wrist first before buying any watches. If you are not sure how to measure your wrist, then please refer to our guide below.
The first thing to know when looking at any measurement is what unit of measure it uses. In this instance, we're talking about millimetres. An mm is equal to 0.039 inches. So if you have a 38mm watch, then its diameter would be approximately 1 inch. If you had a 42mm watch, then its circumference would be 2 inches. The same goes for other measurements such as height, width, depth, etc.
You can also use our handy online size chart or pop into our jewellery store to get your actual size.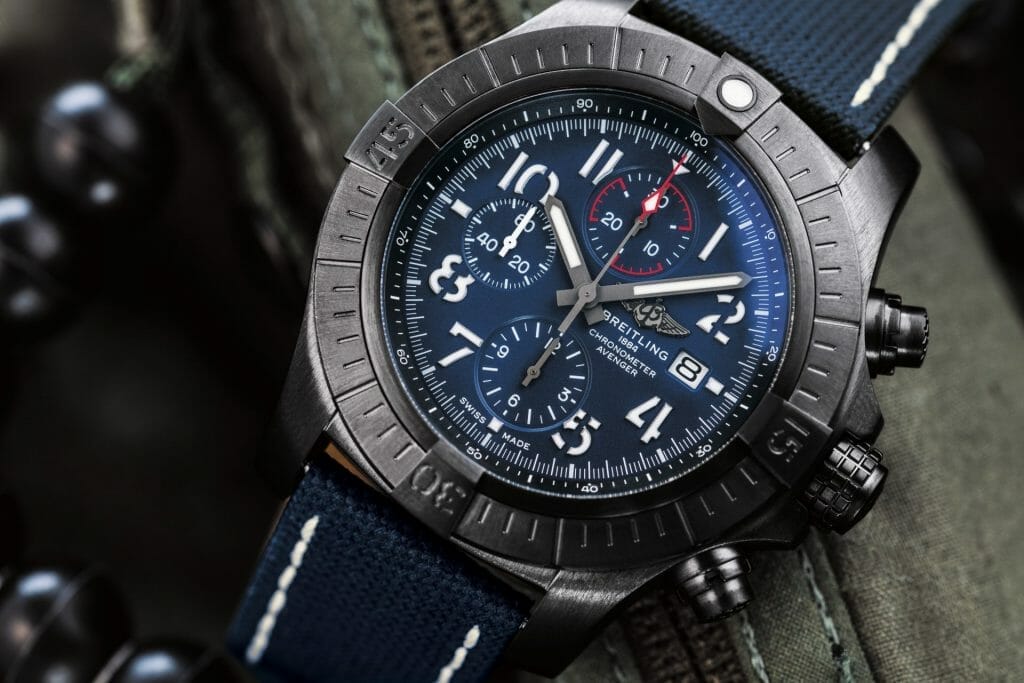 Free Watch Adjustments
We offer free watch adjustments for watches that are purchased from ourselves. We also provide free shipping on all our watch orders within the United Kingdom.
When purchasing a watch through our website, and if you would like to have the watch adjusted before it is dispatched, please write in the notes on the checkout form the size of your wrist, and whether you prefer to wear your watches loose or tight. This way we can adjust the bracelet to fit yourself perfect, so the watch can be enjoyed from the moment it is open
For any queries regarding bracelet adjustments, don't hesitate to contact us by; our contact form on our website, phone at 01993 779769 or email info@terencelett.com and include your order number in the subject line of your message.
FAQS
If you want to buy a watch, you'll need to know your perfect size. After all, you don't want to buy a watch that is too big or too small. But how do you know what the correct size of a watch is? Here are some of the most frequently asked questions about watch sizing.
Here are some of the most frequently asked questions about your timepiece sizing.
Still unsure about your perfect watch size?
Innovative design, cutting-edge technology and the latest on-trend materials can be found in our collection of Luxury Watches, Fashion Watches and Sports Watches.
No matter what inch wrist you have Terence Lett's collection of men's and ladies watches will do more than help you keep track of time