Engagement Rings
Finding the perfect engagement ring can be challenging, so we have put together some of our collections within this guide, to help you choose your dream ring.
Engagement Rings by Style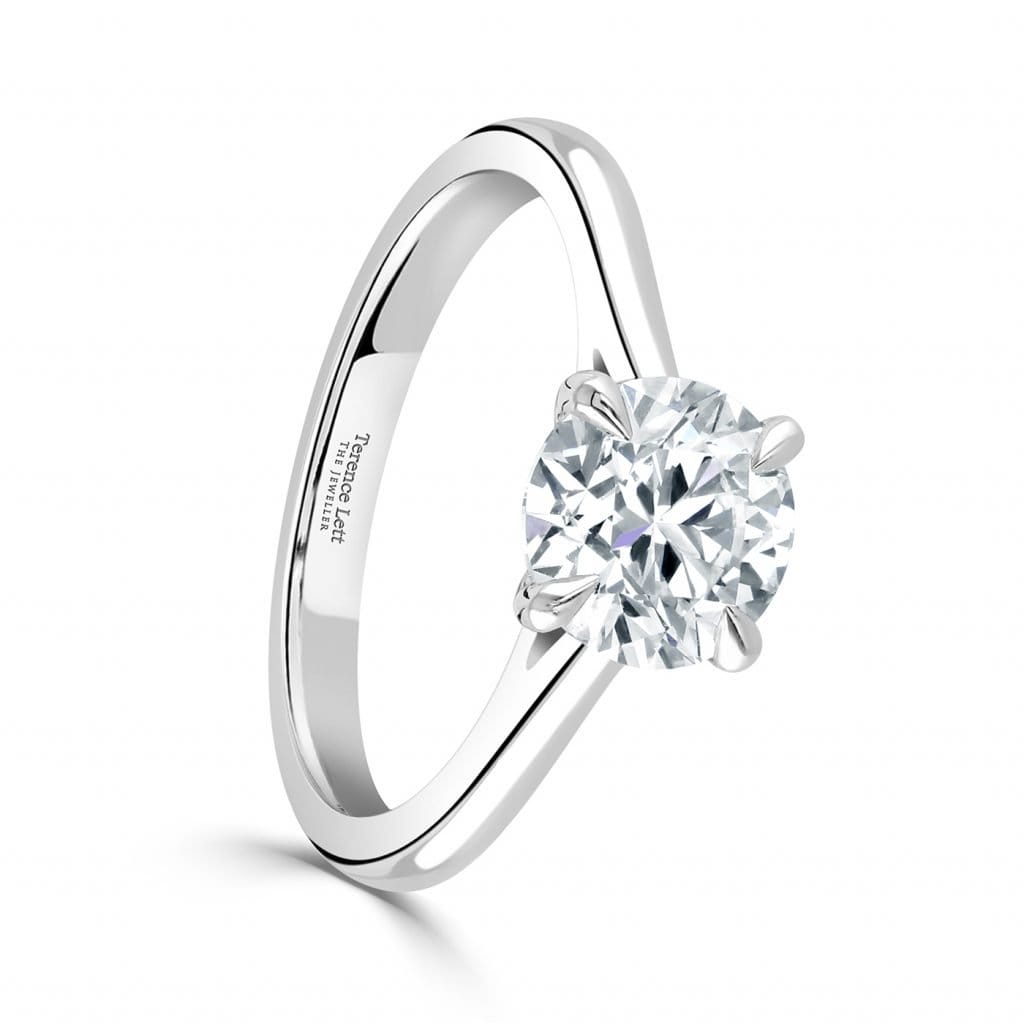 Solitaire is a ring that features one stone set in a simple band style. It's a timeless look that never goes out of style. These classic designs are the perfect choice for women who want their jewellery to be both stylish and elegant. Or, for women who would like a modern take on this iconic style, diamond set shoulders is a way to lift this design.
A cluster engagement ring is an engagement ring with a central stone surrounded by smaller stones. A cluster engagement ring can have a beautiful diamond or other precious gemstones in the centre. For those who love sparkle, diamond set shoulders can make the difference between like and love.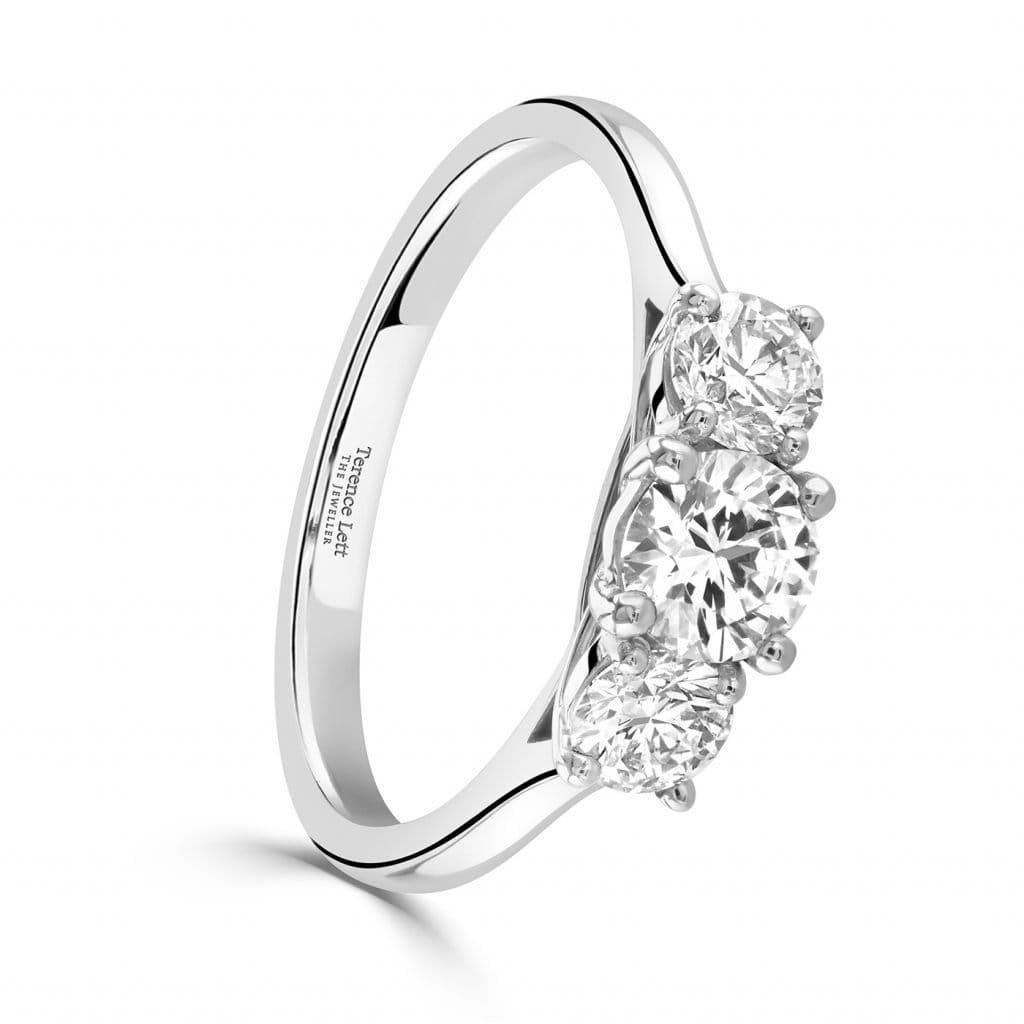 A trilogy engagement ring consists of three stones. A bold centre stone and an additional stone on either side. A usual design for a trilogy engagement ring is the centre diamond more prominent than the two side stones. The sentiment of a trilogy engagement ring is perfect for the occasion, with the three stones representing past, present and future. This design is exquisite and timeless.
Shop the Terence Lett Engagement Rings Collections
Terence Lett is known for his engagement ring designs. We create pieces designed to fit your lifestyle and help you express yourself. The collection includes classic solitaire diamond rings, vintage style engagement rings, and modern design rings.
Engagement Rings by Precious Metal Type
White gold showcases a silver-white appearance on the outer, but underneath is a yellow gold alloy. The reason for this is that white gold does not exist naturally. Rhodium plating gives white gold its shine and colour. It needs to be regularly re-plated to keep its appearance.
Its hypoallergenic nature makes it a sought-after material for jewellery, so it's naturally a lustrous silver-white in colour. It doesn't require any maintenance and won't get tarnished because of its superior durability.
Yellow gold band has the rich yellow colour for which the metal is known and is suitable for everyday wear.
Whatever your budget may be, we are dedicated to finding the perfect ring for you
Stone Options for Engagement Rings
You want to find an engagement ring with a stone that speaks to both of you, but also fits in with your style and budget. Here are some ideas on how to choose the perfect stone.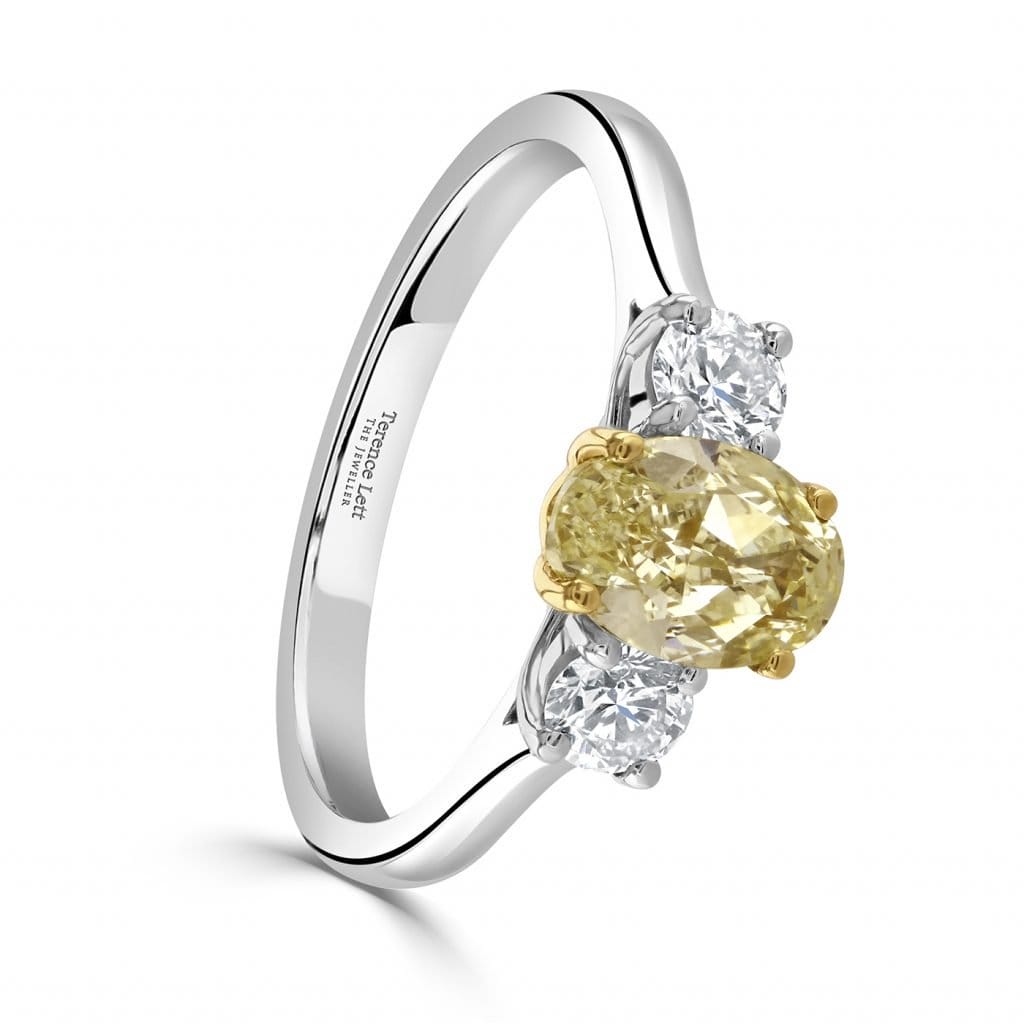 A yellow diamond engagement ring makes for an excellent choice for a someone who wants something unique. They have a range of vibrant colours, light tones, and beautiful shapes. Each design showcases a gorgeous yellow diamond and can be personalised according to your preferences.
A gemstone engagement ring is one of the most beautiful ways to show someone you care about them. There are various coloured gemstones, including sapphires, rubies, emeralds, tanzanite.
Lab-Grown Diamonds may be the perfect option for your engagement ring. As a more affordable option, Lab-Grown Diamonds are taking the jewellery industry by force. Our online collection showcases a wide range of styles, shapes and sizes that will suit any budget or style preference. For more information about Lab-Grown Diamonds, click here.
Book an Engagement Ring Consultation
We've been helping people choose stunning engagement rings since 1986 with our expert advice. Our Bespoke Jewellery Service will guide you through every step of the process – from finding the best cut, correct size and colour to selecting the perfect setting to ensure you make the perfect choice for your beautiful engagement.
So what about the cost of engagement rings? Like all our wedding rings, we are highly competitive in pricing.
To book an appointment with our jewellery experts, please use our online booking service, or call us at 01993 779769 or email info@terencelett.com.