In-store we are able to provide an array of watch servicing options to refresh and rejuvenate your watches with a vast variety of different width leather watch straps. We are also able to order parts from various suppliers to the store to be fitted at your leisure. We offer a bracelet sizing alteration service for most watch brands as well as clasp replacements/repairs.
Watch Battery Replacements
We are happy to offer battery replacements for most watches and can even send off a watch requiring resealing for water resistance to its supplier for your convenience.
Watches are either an electronic or mechanical powered item and so this means that after years of use it is necessary to have them serviced. At Terence Lett we can provide complete overhauls of your watch to bring it back to the pristine condition that it once was and return it to a well-oiled, accurate time-keeping machine.
For pricing and further information for any of these services please call us on 01993 779769, email us at info@terencelett.com or best of all visit us in-store.
Caring for your watch
Wearing a wristwatch is a privilege that comes with a price. You wear your watch 24/7 and every time you do, you expose it to the elements. You also regularly handle your watch, which can result in micro-abrasions and scratches over time. All these factors can accelerate the rate of damage your watch experiences and shorten its lifespan. However, if you take care of your watch using the below tips, your timepiece should last for a long time.
Magnetic fields
Avoid placing your watch on electronic units because they can generate powerful magnetic fields. Examples of this include mobile phones, speakers, microwaves, etc.
Swimming
Sea salt water or pool chlorine is both harmful and corrosive. It is a good idea to rinse your timepiece under warm water when you have come out of the pool.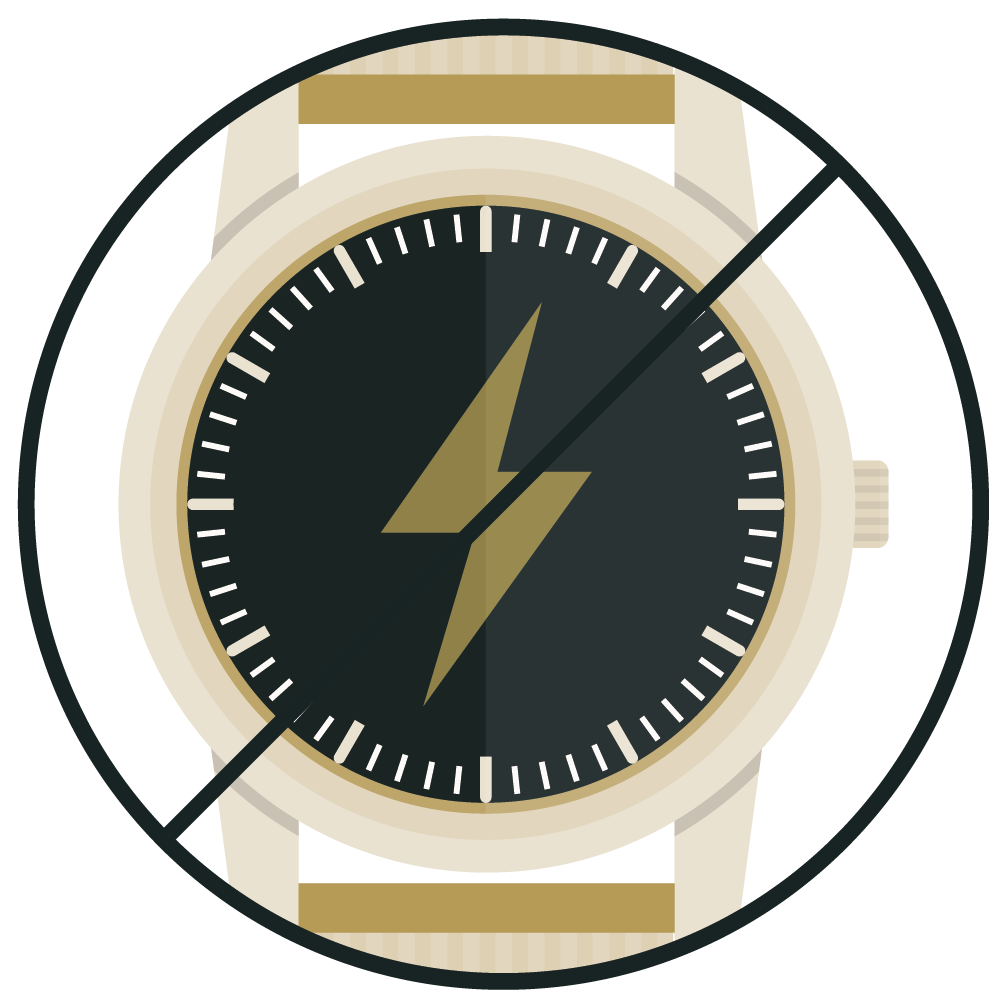 Shocks
Whether the shock is thermal, physical or other, avoid them.
Screw-in-crown
Screw down the crown carefully to prevent water from penetrating the mechanism.
Non-screw-down crown
Push it back into the neutral position to prevent water from penetrating the mechanism.
Cleaning
Use a toothbrush, soap, and water to clean metal bracelets and water-resistant cases. Then, use a soft cloth to dry them.
Chemical Products
Be careful not to cause damage the watch bracelet, the case, or the gaskets by contacting solvents, detergents, perfumes, cosmetics, or other substances.
Temperatures
Do not go higher than 60°C or 140°F or drop below 0°C or 32°F. Avoid extreme temperature changes.
Water resistance
A watch's water resistance may be permanently damaged if the gaskets deteriorate or if one of the components is accidentally shocked, assuring the water resistance, such as the crown or pushers.
We advise you to have your watch checked yearly by an authorised service centre to ensure it remains water-resistant.
Chronograph push-pieces
Do not operate chronograph pushers should not be operated underwater. This will prevent water from entering the watch's mechanism.
Exception: Some watches can perform this task; please check your instruction booklets to see when possible.
Power reserve (automatic): The self-winding of the movement is generated by the motions of the wearer's wrist. Since the watch's self-winding mechanism (rotor) is directly linked to the wearer's activity, 1 O – 12 hours' wear is sufficient to generate a power reserve and ensure that the watch continues to run throughout the night.
Therefore, the watch should be worn 10 – 12 hours per day (normal daily activity) for several days. Suppose the watch is not worn sufficiently (not long enough or without enough movement of the wrist) or not regularly (not on a daily basis). In that case, the power reserve will continue to drain, requiring the watch to be wound manually. Therefore, the crown will need to be wound manually 15 – 20 times to develop a sufficient power reserve and ensure the timepiece's accuracy. This simple procedure should be followed upon receiving a new mechanical watch and applied to a watch that is not running or worn on a regular/daily basis.
A common misconception is that by simply shaking an automatic watch, a sufficient motion will be afforded to enable the watch to maintain accurate time. However, this procedure will neither wind the mainspring sufficiently nor establish a power reserve, ultimately causing the watch to stop or to track time inaccurately.